Title : HINT 4: THE NEXT RINGSIDE EXCLUSIVE...?
Author : WrestlingFigs.com
Date : 04/01/2014 (11:54:57 AM)
The Next Ringside Exclusive...?

So far FOUR Hints have been revealed!

Tweet with us on Twitter @RingsideC using the hashtag #NextRingsideExclusive to post your guesses!

Also post some pictures of your guesses on Instagram using the same hashtag #NextRingsideExclusive!

Who will be able to figure out...the next Ringside Exclusive???

Next clue will be shared tomorrow on Instagram (@RingsideC)!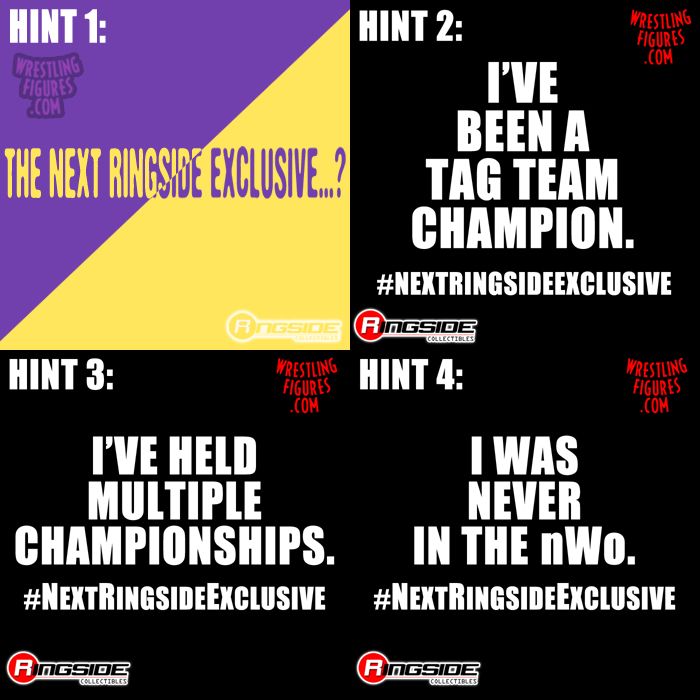 Click here to discuss this news on the WrestlingFigs forums